Bar service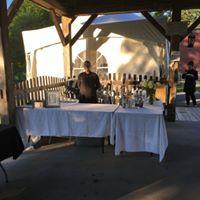 We will organize a bar according to your needs. This includes the LCBO sales permit, wine, beer from the Cassel microbrewery, basic spirits, non-alcoholic beverages, product storage, and installation of service with tables and tablecloths.
A cash bar can be provided at no additional cost. This includes one bartender for every 100 people. We take care of everything for you.
Organizers are taking advantage of discounts for pre-ordered alcohol. So put bottles of wine on the tables or buy a drink for your guests without exceeding your budget.
You can also hire bartender services for an existing bar. We will prepare the drinks you want. This is good for bars organized by the customer where all products are supplied.